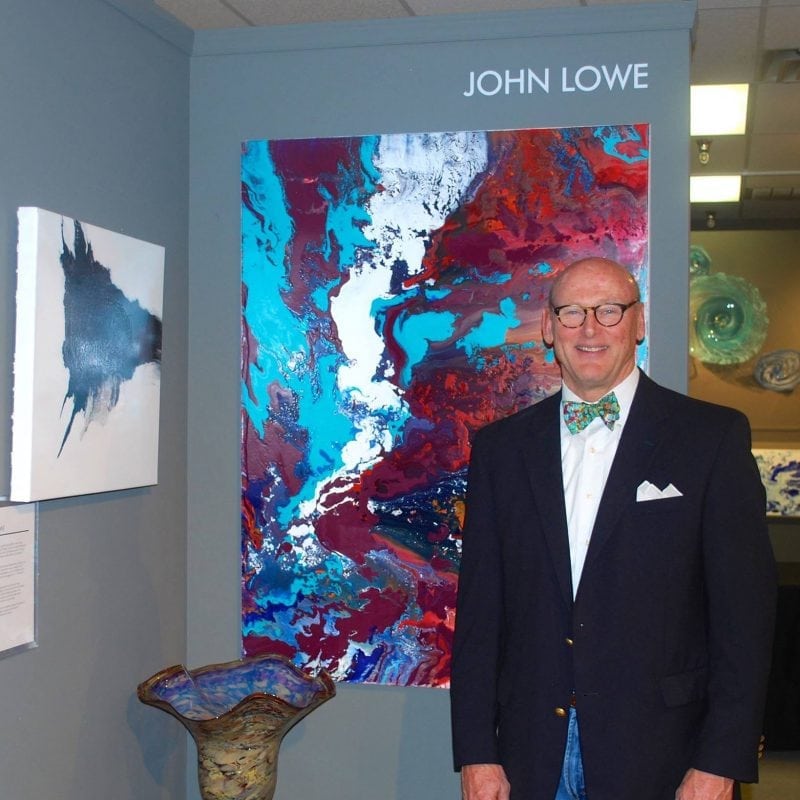 John Lowe
I started painting about 2001, but I really found my creative path in 2005 while caring for my terminally ill wife Christine. I explored painting as an outlet during that stressful time, and came to embrace it. (20% of all profits go to the Pancreatic Cancer Action Network to support research for pancreatic cancer detection and cure.)
I have found painting to be most exciting when it's done fast and free-form. I like to work quickly, allowing colors to mix and flow and create a relationship with each other. My work ranges from free-flowing abstracts to impressionistic florals and landscapes. When viewing my abstract work, your imagination is free to see whatever images, formations, shapes and stories your mind chooses to create for you. That's part of the fun.
All of my works are original. I do not make prints or copies, so every piece is a unique work which only you will have. I do custom commissioned pieces in almost any size or color combinations. Tell me the idea you have and I'll create one for you.
From time to time you may also see other creative expressions on this site, from poetry to free-form thought expression to music to sketching. Please add your own on my blog page. Creativity is to be shared.
---
john@jloweartworks.com
Raleigh, NC
P: 919.264.4591