Sat by our firepit last evening with my journal book. I bought this journal in Florence, Italy, at an old bookshop next to the Pantheon. It looked so rich and handmade that I could not leave the shop without it. I have been journaling for many years, and have I don't know how many filled journals in boxes in the basement. I love to write. Just capturing the thoughts of the day, or the week if I haven't written in a while.
Our firepit sits at the edge of a pond behind our home and provides a relaxing spot for thoughtfulness. The moon often rises beyond the pond, and on clear nights it is a remarkable setting. Last night I was thinking about how grateful I am for my life. I am so very happy and blessed with love, health, and opportunity, all more than I probably deserve. I wish everyone could experience similar happiness.
I'd encourage you to write down your thoughts, ideas and memories. You will enjoy the experience and I believe it will be a healing adventure for you.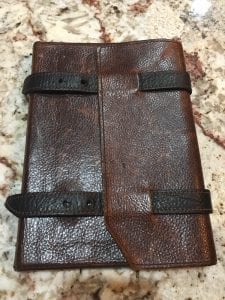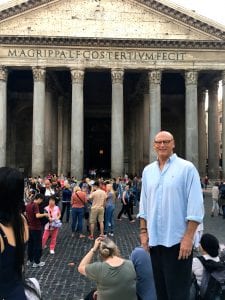 Please follow and like us: